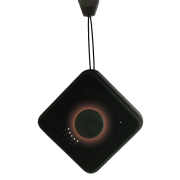 The iSAFE Mobile Responder offers revolutionary Two-Way communication directly though the pendant, allowing you to get help Anywhere, Anytime!
Click here to go to the iSAFE Mobile Responder Website!
iSAFE Mobile Responder Features and Benefits
Help beyond your driveway!
Two-way voice communication using powerful microphone and speaker to ensure call quality.
Small, Lightweight and Shower-safe.
Nationwide coverage, provided by T-Mobile.
Cellular Location Technology allows Response Center to notify the proper authorities and your personal responders as to the area your located.
One low monthly fee with no hidden charges.
iSAFE Mobile Responder can be easily worn as a necklace, on a keychain or carried in a pocket or purse.
No landline phone connection or base station required.
Location availability and accuracy is based on cellular network coverage in the area.